The Resistance Trilogy
The first trilogy in The Conspiracy Chronicles
In 2042, the country has been invaded by the dreaded Eastern Order. Kress and her friends have been recruited to help… only the military camp they're taken to is getting more mysterious and deadlier by the day.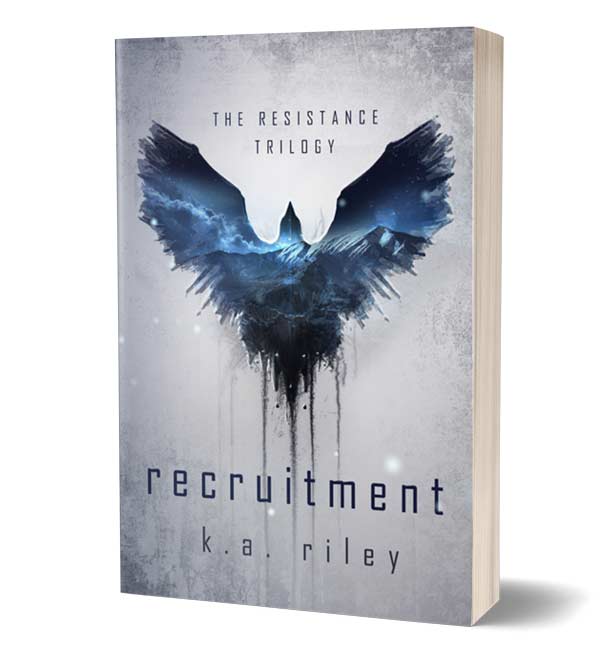 Recruitment
Conspiracy Chronicles
Book 1

I enjoyed every second of this book!
I really enjoyed this book. It's different and I'm looking forward to reading more in this series. Recommended!!
If you enjoyed the Hunger Games and Divergent series, you will really enjoy this book!
Wow – just wow. I can't put into words how intriguing this book is.
 I can't tell you how many times I ended up staying up until dawn reading these books. If you like dystopian books these are a MUST READ.
Captivating. I absolutely loved getting to know the characters.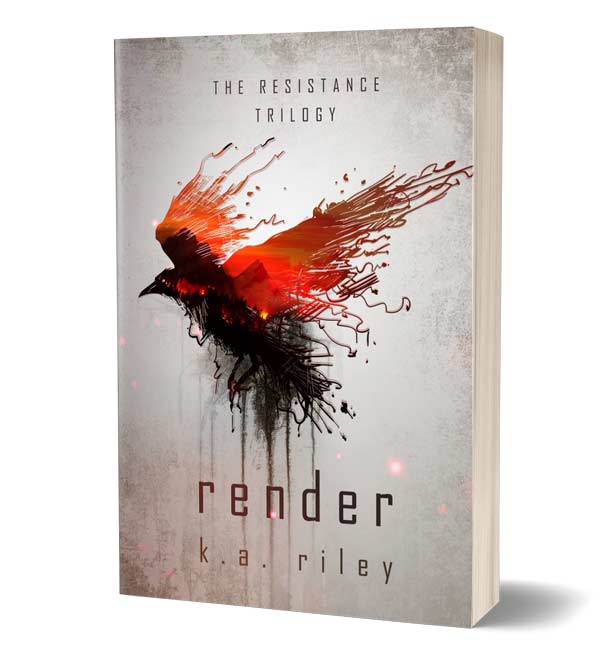 Render
Conspiracy Chronicles
Book 2
LOVED this book. The first book was fantastic, but this one takes you on an even bigger adventure.
This sequel had even more going on than the first book. It's a really great, dystopian escape story! The characters are believable and you can't help but look forward to reading the next one!
I am completely obsessed with the series so far! Twists and turns. I couldn't put the book down! Cant wait to continue the journey.
Rebellion
Conspiracy Chronicles
Book 3
Absolutely thrilling. Great trilogy. It's full of personality.
I read this Trilogy in 3 days. I couldn't put it down! It's an easy read with a intriguing storyline.
I loved following Kress and her conspiracy. My heart was all over the place with this book! Definitely a must read!
The Emergents Trilogy
The second trilogy in The Conspiracy Chronicles
Picking up where the Resistance Trilogy leaves off, the Emergents Trilogy follows Kress and her Conspiracy on a daring quest to restore democracy and truth to the country. Not all Emergents are ready to accept who and what they are, however, and some have even started using their abilities for selfish or evil ends.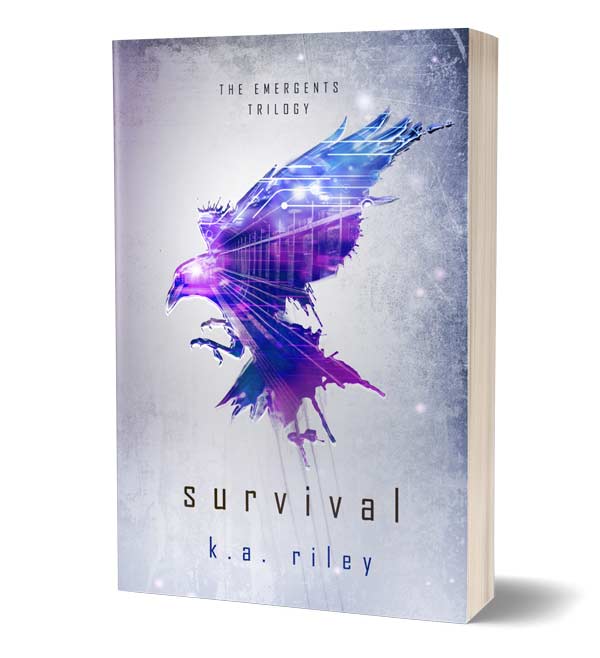 Survival
Conspiracy Chronicles
Book 4
Incredible! I liked it very much.
Hooked and very sad I have to wait for the rest of the books.
This book is really awesome.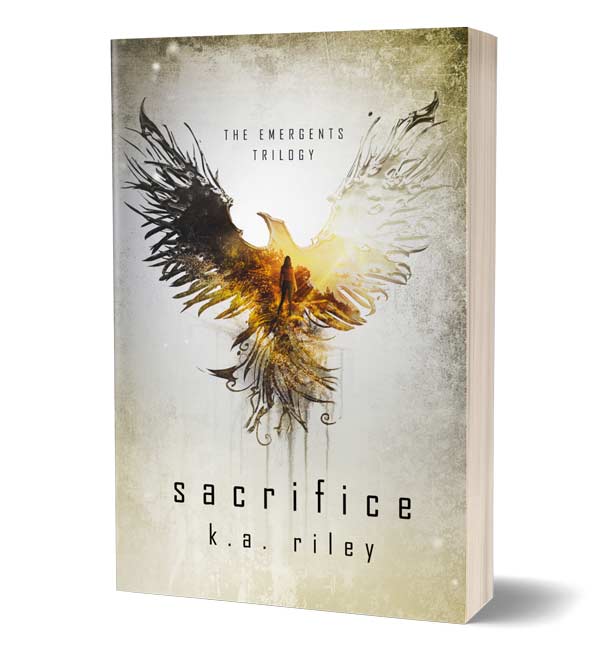 Sacrifice
Conspiracy Chronicles
Book 5
Fabulous book, fabulous series, and I can't wait for the next book(s)!!
This was the best book in the whole series so far, and I really enjoyed it.
…so many twists and turns, and, as always with this series, just a fun read!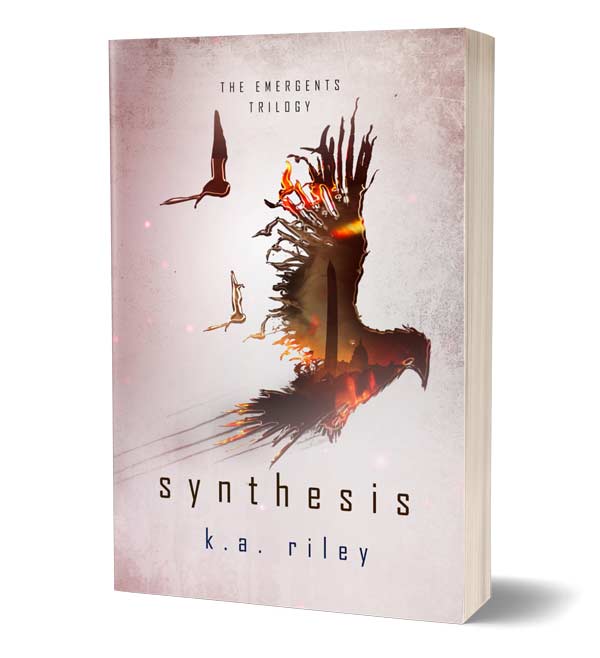 Synthesis
Conspiracy Chronicles
Book 6
Some of this blew my mind completely… I just had to continuing reading.
Exciting, endearing and a little frightening. It's fantastic!
The Transcendent Trilogy
The third trilogy in The Conspiracy Chronicles
Picking up where the Resistance Trilogy and Emergents Trilogy leave off, Kress and her friends—old and new—embark on a danger-filled, whirlwind crusade that makes their previous adventures look like a summer vacation.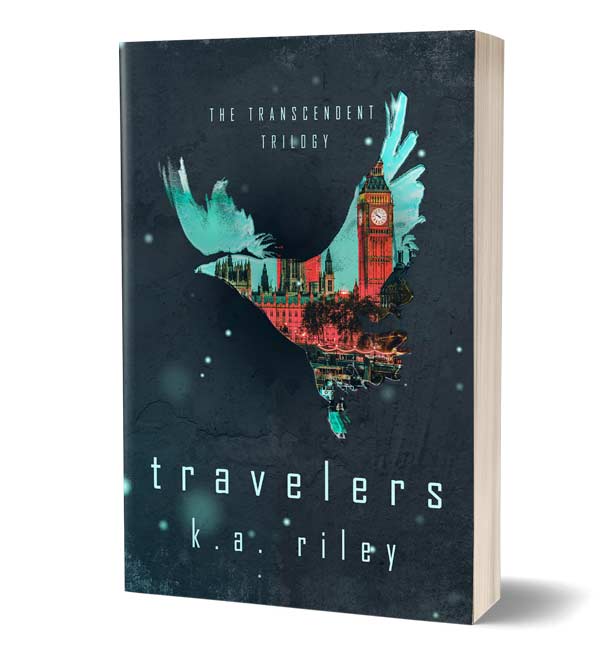 TRavelers
Conspiracy Chronicles
Book 7
I loved the first series of Kress and her friends. These are great books for younger teens who enjoy dystopian worlds.
This has been a great series so far and I can't wait to see what is in store for Kress and her friends in the next two books!
The best book ever. It tells a thrilling story of friendship and romance. I usually don't write reviews but this book 100% deserved one!!!!
Transfigured
Conspiracy Chronicles
Book 8
K. A. Riley is one of the best writers I've ever had the privilege to read.
I love this series. The plot twists are unexpected and a bit cruel sometimes, but these books are AMAZING.
If you've enjoyed the series thus far, this will be an incredible read. I loved every minute of it and cannot wait for the finale!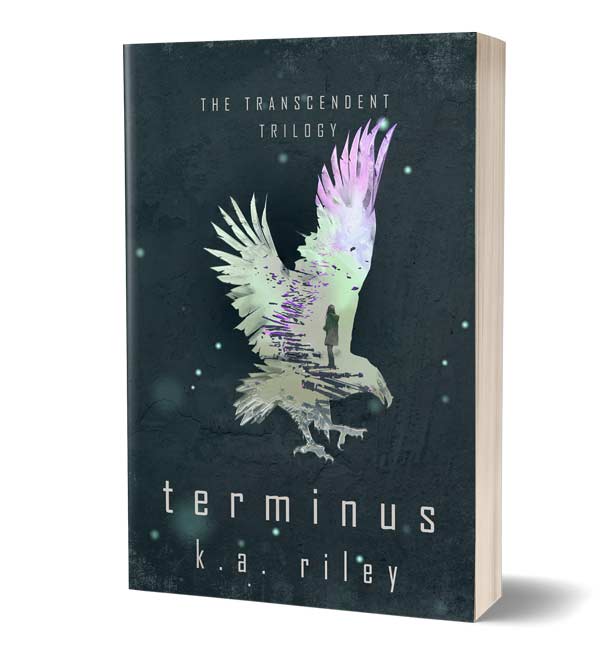 Terminus
Conspiracy Chronicles
Book 9
What an incredible journey! Love the characters and all of their adventures. 
Always such a good writer. I've read all the books and they all make me want to cry, laugh, and most importantly, keep reading.
In the space of two days, Vega Sloane has a birthday, finds out she's a Seeker, meets a boy, and has to decide if she's going to cross over with him into a dragon-filled realm to save the world.
A magic-filled YA Fantasy series for the romantic dragon-lover in all of us!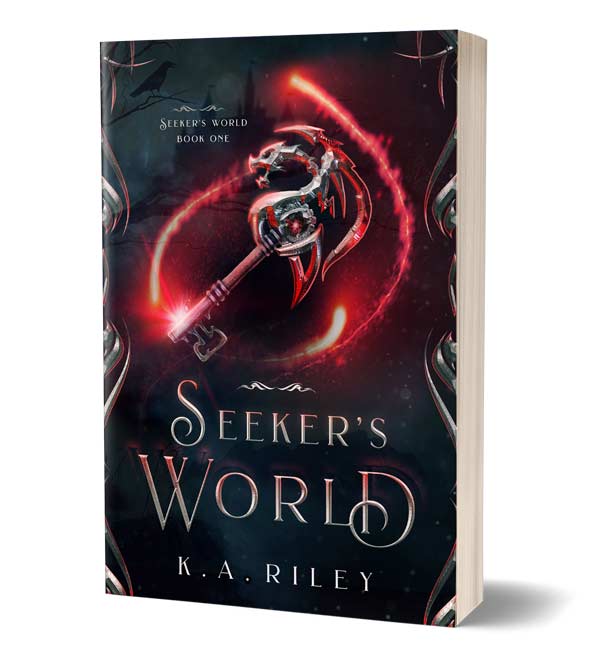 Seeker's World
"You are a Seeker. Prove yourself worthy, and you may just save the world"
Really enjoyed this book. Hopeful for more books in the series!
I like the characters and the plot. It has potential for a really great series. Recommend!
Bring on book two! A page turner. It stirred up memories of how I felt reading the Twilight Series. Love the characters.
Seeker's Quest
What seems like a simple rescue mission quickly turns into something far more perilous than Vega could ever have imagined.
Loved it!!!! It kept me glued to my phone & read it in one night.
Fun read. The characters are well developed… I am waiting for book 3.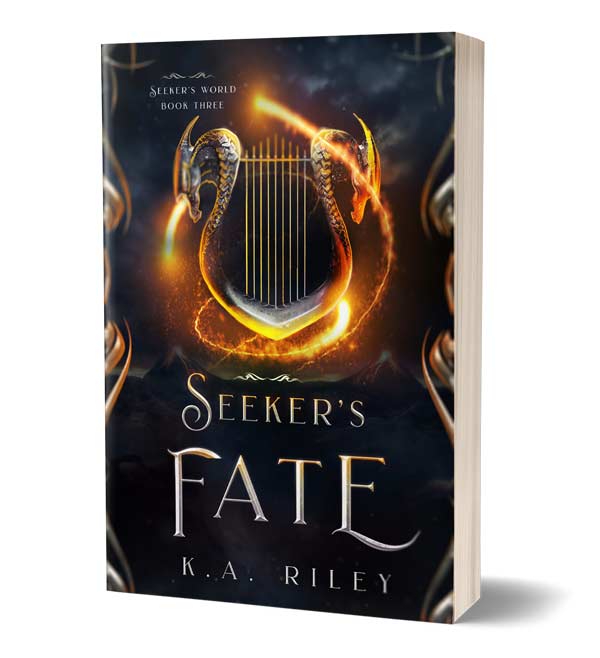 Seeker's Fate
A Seeker's work is never finished, and Vega has a crucial task ahead of her: find the Lyre of Adair before the Usurper Queen's minions do.
Amazing, just amazing. Can't wait for the next book. 
Newsletter Sign-Up
for news, updates, & special offers. Your information will never be shared and you can unsubscribe at any time.

Subscribe for news & VIP release alerts